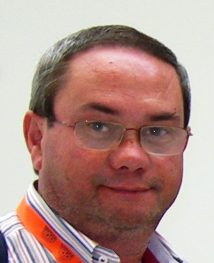 Curriculum Vitae
Born in Monza on Sept 27, 1960. From 1980 to 2006 he worked in three different Pharmacological Industries ("Boehringer Mannheim Italy", "Novuspharma S.p.A, "Cell Therapeutics").
From 2006 he is a Technician in School of Medicine and Surgery, University of Milan-Bicocca. He is main responsible technician or reviewer in the draft of final reports for pharmaceutical industries (i.e. Guilford Pharmaceuticals INC, Janssen-Cilag SPA, Novartis Pharma AG, Schering AG, Centocor R&D, Debiopharm SPA, Sigma-tau, Medigene AG, Rottapharm SpA, IBN Savio, Aphad srl). He is technician tutor during microsurgery course, moreover he is an active member of Italian Association of Peripheral Nervous System and he is a member of Italian Association for Laboratory Animal Science.
His current main fields of interest are peripheral neurotoxicity induced by antineoplastic drugs (in vivo models), antineoplastic drug targeting studies and in vivo studies of neuroprotective agents.
He creates in vivo (rat and mouse) models of neurotoxicity and neuroprotection, and he performs study of molecular mechanisms and hystological characterization of peripheral neuropathies, neurophysiological and neuropathological evaluation.
Moreover, from 2014 he become the person in charge of animal wellness in the "OPBA".
Skills
Main drug administration performed in rat, mouse and rabbit :oral, intra-peritoneal, sub-cutaneous, intra-muscle, intra-dermic, intra-venous administration in bolo, intra-venous administration with ALZET pumps or slow infusion with the use of infusion pumps.
Main drug administration performed in dog: intra-venous, oral gavage, sub-cutaneous.
Blood collection from caudal vein and retro-mandibular plexus in rat and mouse.
Blood collection from radial vein, saphena vein and  jugular vein in dog.
ECG in rat and dog.
Measurement of arteriose pressure in rabbit , guinea pig and dog
Organ explants, blood sampling, tumor xenografts, intra-cardiac perfusion, neurophysiological evaluation of nerve conduction velocity (NCV) in rats and mice, use of stereotaxic equipment Bronchial spasm induced by PAF, histamine and acetylcholine in guinea pig
Experiments on isolated organs: (i.e. ileo of guinea pig,  atrium of guinea pig, vein mesenteric of rat, thoracic aorta streep in rat, stomach of rat, caudal artery of rat, trachea of guinea pig, central artery of rabbit ear)
Most relevant publications
Find out more on SCOPUS