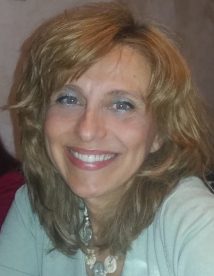 CURRICULUM VITAE 
Date of Birth: July 2nd, 1965
Citizenship: Italian
EDUCATION
She graduated in 1991 in Modern Foreign Languages and Literatures at  University "Cattolica del Sacro Cuore" of Milan (110/110 cum laude).
PROFESSIONAL EXPERIENCES
– English teacher in scientific high schools
– Export Manager for Europe and Middle East markets for over 20 years with solid knowledge of planning, developing and implementing sales and market forces dealing with international multi ethnic teams. Significant achieved experience within the framework of business export companies with established international reputation.
– Since July 2021 she has been working in the Department of Medicine and Surgery of Milan Bicocca University supporting organization of Animal Welfare Unit and focusing on optimization in the management of office activities connected to "in vivo" pre-clinical trials.