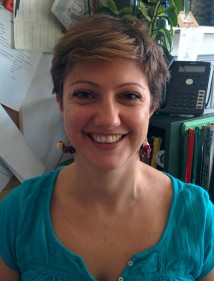 Curriculum Vitae
Born 1977, she graduated in Medical Biotechnology in 2002 at the University of Milano and she got the PhD in Neuroscience in 2006 at the University of Milano-Bicocca.
She works as laboratory technician at the School of Medicine and Surgery at the University of Milano-Bicocca since September 2006.
She is involved in different research projects related to the characterization of Mesenchymal Stem Cells and their biology, differentiation, regenerative and protective properties. She studies the effect of natural and synthetic compounds on the differentiation of Mesenchymal Stem Cells derived from various tissues. She collaborates with different groups for in vivo projects using the Fluorescence Tomography System – FMT1500 – to perform nanoparticles' biodistribution studies or to follow disease progression by using specific fluorescent agents.
She is invited reviewer for international peer-review journals (see a summary of her reviewer activity here)
RESEARCH INTEREST
Mesenchymal Stem Cells
Neuroprotection
Cellular differentiation
In vivo imaging
MOST RELEVANT PUBLICATIONS