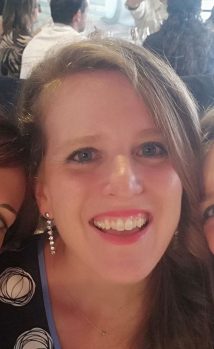 Curriculum Vitae
Valentina Alda Carozzi was born in Gallarate (Varese) in 1981. In 2005 she graduated in Medical Biotechnology (110/110 cum laude) and in 2008 she took her PhD in Neuroscience at the University of Milan Bicocca with a project focused on the role of Glutamate in the pathology of the peripheral nervous system. 
Research field
Since 2008  Dr. Carozzi is interested in in vivo research in the field of peripheral neurological disorders. She has matured a huge experience in animal studies of peripheral neuropathies and neuropathic pain. She has a coordination and collaboration role in designing and conduction of in vivo experimental protocols as well as in the in the scientific reporting in all the paradigms performed at Experimental Neurology Unit of the School of Medicine and Surgery. 
Skills
Dr. Carozzi personally perform neurophysiological, neuropathological, behavioral and molecular analysis. She developed xenograft model of human cancer in which the study of the antineoplastic and neurotoxic effects of chemotherapy. She collaborates in the development of new neuroprotective as well as analgesic strategies for chemotherapy-induced peripheral neuropathies and pain relief.
Research collaborations
Munster University, Germany; (Dr. Giuliano Ciarimboli).

Johns Hopkins University, Baltimore, USA; (Dr. Barbara Slusher).

Johns Hopkins University, Baltimore, USA; (Dr. Ahmet Hoke).

Centre on Pain Study, School of Nursing, University of Maryland, Baltimore (MD), USA; (Dr. Susan Dorsey).

EISAI Co., Japan; (Dr. Bruce Littlefield).

Cytomorphology laboratory, University of Cagliari, Cagliari, (Dr. Marina Quartu).

Pain Neurophysiology Centre, CNR Laboratories, Palazzo Lita, Segrate, Milan, (Dr. Gabriele Biella).

Istituto Nazionale Neurologico Carolo Besta, Milan, (Dr. Giuseppe Lauria, Dr. Roberto Bianchi).

Dipartimento di Endocrinologia, University of Milan, Milan, (Dr. Roberto Melcangi). 
Neuroscience Institute at Fondazione Cavalieri Ottolenghi, Orbassano, Torino, (Dr. Alessandro Vercelli). 
Personal grants
Principal Investigator in TRIDEO (Transforming Ideas in Oncological Research) grant, ID # 15942: supported by AIRC and Cariplo Foundation. Topic: "Insights in the mechanisms of oxaliplatin peripheral neurotoxicity". Budget: 97900 euros. 
Recent Awards
2015: Invited guest at the Ceremony for the National Day for Cancer Research, sponsored by AIRC at Palazzo del Quirinale, Roma, October 29th.2014: "Best research project" in "Young Against Pain" program, Study In Multidisciplinary Pain Research meeting, Roma. Award: Free attendance to the 15th World Congress on Pain, October 6th-11st, 2014 in Buenos Aires, Argentina.

2010: AISAL (Associazione Italiana delle Scienze degli Animali da Laboratorio) 5000-euros grant for a training period in a laboratory abroad.
Teaching
Anatomy, Cytology, Histology and Embryology for students in Medicine and Surgery and Odonthoiatrics. Student tutorship.
Selection of scientific publications  (H index, source Scopus) = 19
Calls A*,

Carozzi V*, Navarro X, Monza L, Bruna J. Pathogenesis of platinum-induced peripheral neurotoxicity: Insights from preclinical studies. Exp Neurol. 2019 Dec 19;325:113141. doi: 10.1016/j.expneurol.2019.113141. *Equally contributed.
Lessans S, Lassiter CB, Carozzi V, Heindel P, Semperboni S, Oggioni N, Chiorazzi A, Thompson C, Wagner M, Holden J, Rahn E, Sweatt JD, Cavaletti G, Renn CL, Dorsey SG. Global Transcriptomic Profile of Dorsal Root Ganglion and Physiological Correlates of Cisplatin-Induced Peripheral Neuropathy. Nurs Res. 2019 Mar/Apr;68(2):145-155.
Riva B, Dionisi M, Potenzieri A, Chiorazzi A, Cordero-Sanchez C, Rigolio R, Carozzi VA, Lim D, Cavaletti G, Marmiroli P, Distasi C, Genazzani AA. Oxaliplatin induces pH acidification in dorsal root ganglia neurons. Sci Rep. 2018 Oct 10;8(1):15084
Wozniak KM, Vornov JJ, Wu Y, Liu Y, Carozzi VA, Rodriquez-Menendez V, Ballarini E, Alberti P, Pozzi E, Semperboni S, Cook BM, Littlefield BA, Nomoto K, Condon K, Eckley S, DesJardins C, Wilson L, Jordan MA, Feinstein SC, Cavaletti G, Polydefkis M, Slusher BS. Peripheral neuropathy induced by microtubule-targeted chemotherapies: insights into acute injury and long-term recovery. Cancer Res. 2017 Nov 30. pii: canres.1467.2017. doi: 10.1158/0008-5472.CAN-17-1467.
Marmiroli P, Riva B, Pozzi E, Ballarini E, Lim D, Chiorazzi A, Meregalli C, Distasi C, Renn CL, Semperboni S, Morosi L, Ruffinatti FA, Zucchetti M, Dorsey SG, Cavaletti G, Genazzani A, Carozzi VA. Susceptibility of different mouse strains to oxaliplatin peripheral neurotoxicity: Phenotypic and genotypic insights. PLoS One. 2017 Oct 11;12(10):e0186250.
Carozzi VA, Chiorazzi A, Canta A, Meregalli C, Oggioni N, Cavaletti G, Marmiroli P. Chemotherapy-induced peripheral neurotoxicity in immune-deficient mice: New useful ready-to-use animal models. Exp Neurol. 2014 Nov 18;264C:92-102.
Carozzi V*, Renn C*, Bardini M, Fazio G, Chiorazzi A, Meregalli C, Oggioni N, Shanks K, Quartu M, Serra MP, Sala B, Cavaletti G, Dorsey S. * equally contributed to the manuscript. Bortezomib-induced painful peripheral neuropathy: an electrophysiological, behavioral, morphological and mechanistic study in the mouse. Plos-one 2013;9:e72995.
Carozzi V, Canta A, Oggioni N, Ceresa C, Marmiroli P, Konvalinka J, Zoia C, Bossi M, Ferrarese C, Tredici G, Cavaletti G. Expression and distribution of 'high affinity' glutamate transporters GLT1, GLAST, EAAC1 and of GCPII in the rat peripheral nervous system.  J Anat. 2008 Nov;213(5):539-46.
Find out more on SCOPUS