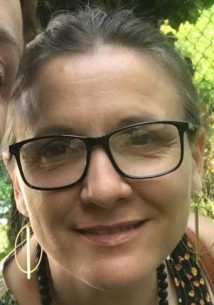 Curriculum Vitae
In 1997 she graduated in Biology at the University of Santiago de Compostela (Spain). She also obtained a Masters Degree in Physiology and Biophysics at the Univ. Illinois at Chicago (2004) and a Ph.D. in Neuroscience at the University of Milano-Bicocca in 2007. Currently she works as Laboratory Technician specialized in histology and microscopy techniques such as immunohistochemistry, electron microscopy and confocal microscopy.
 RESEARCH INTERESTS
Neuroprotection in chemotherapy induced peripheral neuropathies (CIPN).
Epigenetic mechanisms and alterations on neurodegenerative diseases and CIPN.
MOST RELEVANT PUBLICATIONS
Find out more on SCOPUS