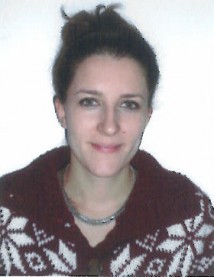 Curriculum Vitae
Born 1982, she graduated in Medical Biotechnology in 2009 and she got the PhD in Neuroscience in 2012 at the University of Milano-Bicocca. From 2013 to 2018 she worked as Post-doctoral fellow at the School of Medicine and Surgery in Milano-Bicocca University. Currently she works as Laboratory Technician specialized in histology and microscopy techniques and she collaborates with different groups for in vivo projects using the Fluorescence Tomography System. She is involved in different research projects related to the neuroprotection in murine models of chemotherapy-induced peripheral neuropathies (CIPN).
RESEARCH INTERESTS
Chemotherapy induced Peripheral Neuropathy: Morphological and immunohistological analysis of peripheral nervous system tissues.
Experimental Autoimmune Encephalomyelitis: Histopathological and immunohistological analysis of central nervous system tissues.
MOST RELEVANT PUBLICATIONS
Alberti P, Canta A, Chiorazzi A, Fumagalli G, Meregalli C, Monza L, Pozzi E,

Ballarini E, Rodriguez-Menendez V, Oggioni N, Sancini G, Marmiroli P, Cavaletti G. Topiramate prevents oxaliplatin-related axonal hyperexcitability and oxaliplatin induced peripheral neurotoxicity.

Neuropharmacology

 2020 Mar 1;164:107905. doi: 10.1016/j.neuropharm.2019.107905

Meregalli C, Marjanovic I, Scali C, Monza L, Spinoni N, Galliani C, Brivio R, Chiorazzi A,

Ballarini E, Rodriguez-Menendez V, Carozzi VA, Alberti P, Fumagalli G, Pozzi E, Canta A, Quartu M, Briani C, Oggioni N, Marmiroli P, Cavaletti G. High-dose intravenous immunoglobulins reduce nerve macrophage infiltration and the severity of bortezomib-induced peripheral neurotoxicity in rats. J Neuroinflammation 2018. doi: 10.1186/s12974-018-1270-x.
Marmiroli P, Riva B, Pozzi E, Ballarini E, Lim D, Chiorazzi A, Meregalli C, Distasi C, Cynthia L, Renn CL, Semperboni S, Morosi L, Ruffinatti FA, Zucchetti M, Dorsey SG, Cavaletti G, Genazzani A, Carozzi VA.  Susceptibility of different mouse strains to oxaliplatin peripheral neurotoxicity: Phenotypic and genotypic insights. Plos One 2017. doi: 10.1371/journal.pone.0186250.
Meregalli C, Carozzi VA, Sala B, Chiorazzi A, Canta A, Oggioni N, Rodriguez-Menendez V, Ballarini E, Ceresa C, Nicolini G, Crippa L, Orciani M, Cavaletti G, Marmiroli P. Bortezomib-induced peripheral neurotoxicity in human multiple myeloma-bearing mice. J Biol Regul Homeost Agents. 2015. 29 (1):115-24.
Find out more on SCOPUS